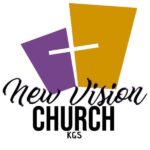 Welcome to our New Vision Baptist Church website affectionately called NVC.  
We pray that you will be blessed by your visit. We are praying at this time for God to enlarge our territory and give us the City of Dickinson to care for the community souls and spiritual growth. We are praying for a "SUPER SIZE BLESSING" within the emerging borders of Dickinson Bay Area.
     We are a Baptist congregation for Doctrinal purposes. We believe you must have an identity. The Baptist Doctrine identifies more closely to the New Testament church described in the Word of God more than any other denomination. An example would be that the Bible clearly teaches that baptism is done by immersion, meaning going under the water. Jesus, our great example, was clearly immersed in the water when He was baptized. The Greek word for baptism is "baptizo", which means to immerse. However, at New Vision, we welcome all faith backgrounds, and believe that denomination should not be a barrier for anyone seeking a closer walk with Christ.
     The New Vision Church was birthed into existence in October 2010 at the home of Pastor & Sis. C. L. Yancy, Sr., in League City, Texas, by families residing in what is known as the "Bay Area", who desired a closer relationship with Christ with a tenured, energetic and fresh pastoral leadership. A name for the new church was sought out and prayed on, and after much prayer, New Vision was born.
Pastor C.L. Yancy reveals the ageless truths of the Bible with clarity and conviction. His well-researched, bible-based messages are relevant to every-day life, but the message of the Gospel never changes. Pastor Yancy's primary desire in ministry is to teach in a way that encourages people to fall in love with our Savior, teach our children our strong Christian heritage and fulfill our destiny in Christ.
     We have bible studies, interactive archived worship experiences and gospel music that will touch your soul right here on our site. We want to make you a part of God's family. Come inside to learn more. We are a church that is alive and worth the drive.
COME SEE US:
Sundays –  11:00 am
Sunday School –  9::30 am 
Wednesday Fellowship Dinner at 6 pm, followed by an empowered bible study at 7 pm. Bread & Bible.